Man of the Match Real Madrid vs Union Berlin: Jude Bellingham
1 min read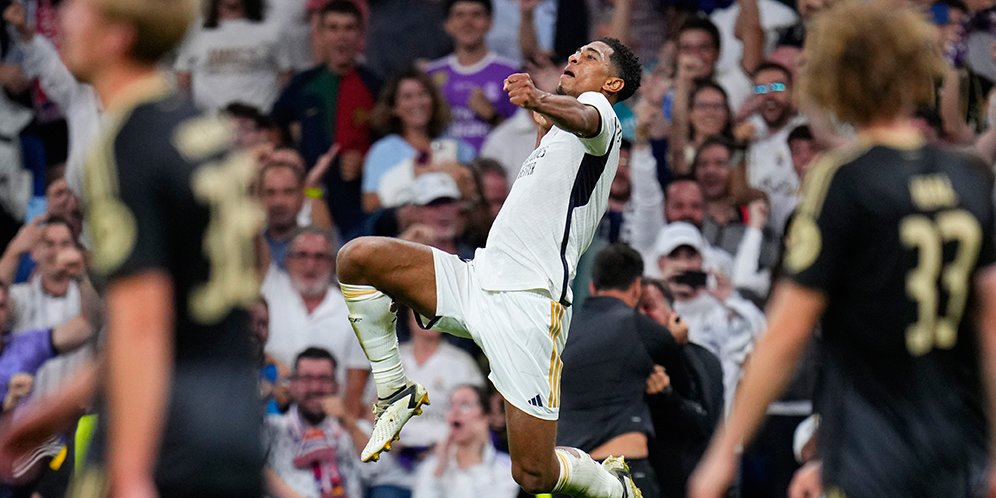 Bola.net – Jude Bellingham layak dinobatkan sebagai pemain terbaik alias man of the match Real Madrid vs Union Berlin, matchday 1 Grup C Liga Champions 2023/2024, Rabu (20/9/2023).
Bermain di Santiago Bernabeu, Madrid harus berjuang ekstra keras untuk memetik kemenangan 1-0. Mereka menggempur Union berlin selama 90 menit dengan total 32 tembakan, tapi hanya satu yang jadi gol.
Union Berlin bertahan dengan sangat baik, cukup 24% penguasaan bola dan sama sekali tidak membuat tembakan tepat sasaran (0). Mereka hampir mencuri satu poin dari markas Los Blancos.
Beruntung, Madrid punya Jude Bellingham yang kembali jadi pahlawan kemenangan. Kali ini dengan golnya di menit ke-90+4, tepat sebelum wasit meniup peluit panjang.
Kemenangan ini jadi langkah ideal untuk pasukan Carlo Ancelotti memulai musim baru Liga Champions 2023/2024.