Liga Champions 2022/2023: Pemain Terbaik Rodri, Pemain Muda Terbaik Khvicha Kvaratskhelia
1 min read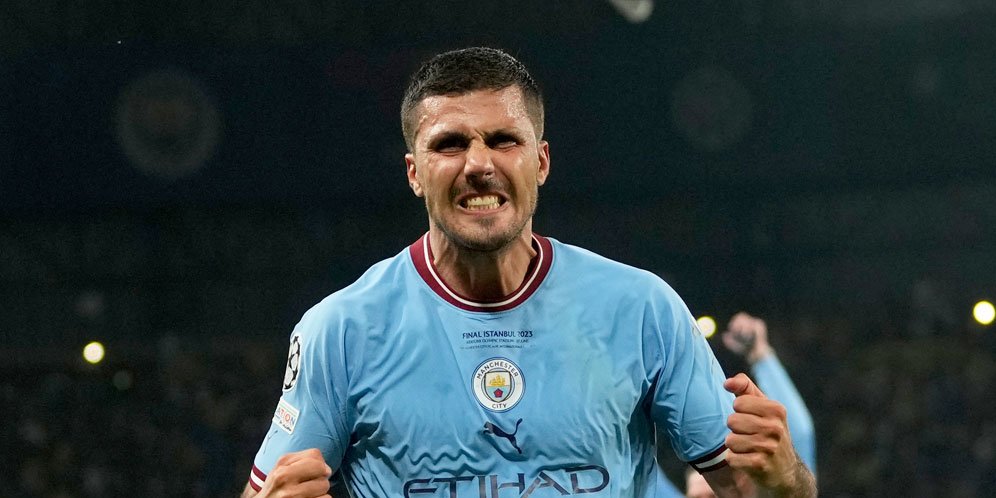 bola.net – Gelandang Manchester City, Rodri resmi terpilih sebagai pemain terbaik Liga Champions musim 2022/2023. Sedangkan gelar pemain muda terbaik menjadi milik para bintang Napoli, Khvicha Kvaratskhelia.
Rodri menjadi pahlawan kesuksesan Man City menjuarai Liga Champions musim ini. Gelandang asal Spanyol itu mencetak satu-satunya gol di final melawan Inter Milan, Minggu (11/6/2023) dini hari WIB.
Tendangan jarak jauh pertama yang dilepaskannya sukses membobol gawang Inter. Berkat performa apiknya, Rodri terpilih sebagai Man of the Match terakhir.
Secara keseluruhan, Rodri hanya sekali absen membela Manchester City di Liga Champions musim ini. Dalam 12 pertandingan, gelandang berusia 26 tahun itu tercatat sudah mencetak dua gol.
Sepanjang musim, Rodri mencatatkan akurasi umpan 93,8 persen. Selain itu, ia juga berlari sejauh 134,8 kilometer. Rodri mencatatkan kecepatan lari tertinggi di angka 31,6 kilometer per jam.