Didominasi Skuat Man City, Inilah Tim Terbaik Liga Champions Musim 2022/2023
1 min read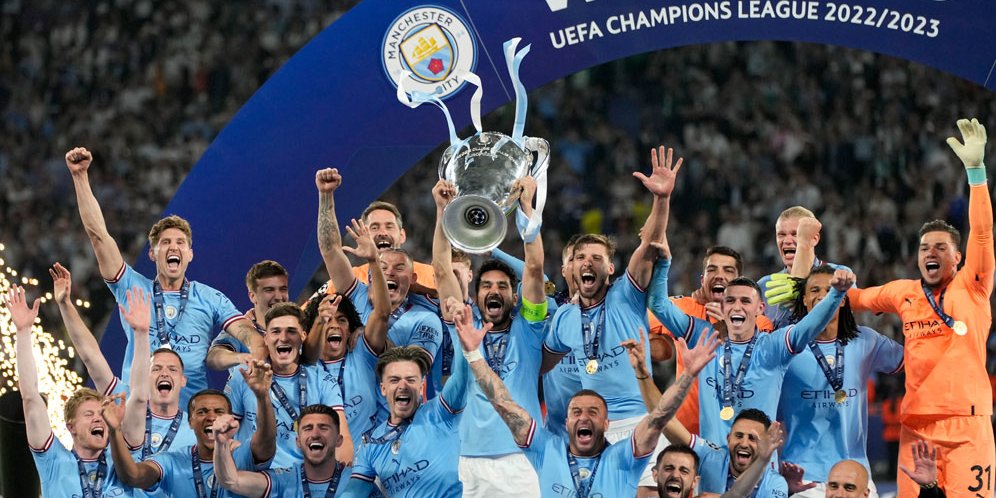 bola.net – UEFA telah merilis nama 11 pemain yang masuk dalam Team of the Season Liga Champions 2022/2023Minggu (11/06/2023).
Kompetisi Liga Champions 2022/2023 telah selesai. Pemenangnya sudah diketahui, yaitu Manchester City.
Pada final di Stadion Ataturk, Istanbul, Turki, Minggu dini hari (6/11/2023), City menghadapi Inter Milan. Pertandingan ini berlangsung sangat alot.
Pada akhirnya City menang dengan skor tipis 1-0. Satu-satunya gol dalam pertandingan itu dicetak melalui tendangan Rodri.